OmniActive launches Gingever in Japan at Hi Japan
OmniActive offers a range of quality ingredients for dietary supplementation, nutritional fortification, functional food/beverage and personal care applications
After successful launches in both North America and Europe, OmniActive Health Technologies will officially launch Gingever High Potency Ginger to the Japanese market at Hi Japan 2015, taking place October 7-9 at the Tokyo Big Sight Exhibition Center in Tokyo, Japan.
Non-GMO and allergen-free Gingever is a high-potency super-critical fluid extract with 30% bioactives (min. 25% gingerols) made from a US FDA-acknowledged GRAS (Generally Regarded As Safe) source. Gingever is produced without the use of harsh solvents and manufactured under strict quality programmes including cGMP and ISO 22000:2005.
'Ginger is known for its antioxidant and anti-inflammatory properties with increasing evidence showing the vast potential of ginger as an ingredient with benefits for joint, cardiovascular, gastrointestinal and metabolic health as well,' said Lynda Doyle, Vice President of Global Marketing. 'And now, just 60mg of Gingever provides similar amounts of gingerols as approximately 1000mg of ginger root powders, allowing manufacturers to deliver a clinically relevant dose in one small pill.'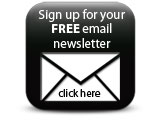 In addition to Gingever, OmniActive will also be showcasing their other innovative ingredients including Lutemax 2020 Lutein with Enhanced Levels of Zeaxanthin Isomers, Lutemax Free Lutein and Lutein Esters, OmniXan RR-Zeaxanthin, and Capsimax Capsicum Extract. Moreover, OmniActive will be discussing the latest research and developments surrounding the macular carotenoids and blue light.
Companies