OmniActive presents highly anticipated speaking sessions, nominated as finalist for nutraingredients award at Vitafoods 2017
Cardiovascular | Ingredients | Research
OmniActive Health Technologies will be sponsoring two speaking sessions during this year's Vitafoods; both with be presented by Dr Melinda Culver and will take place on Wednesday 10 May focusing on two in-demand topics
Blue light ... Exposed! Addressing the Growing Concern in the Digital Era with Macular Carotenoids will take place from 12:45-13:15 at the Life Stages Theatre and focus on high-energy blue light, its sources and ways to help protect against its effects with the support of the macular carotenoids.
Attendees will be provided with an overview of the B.L.U.E. (Blue Light User Exposure) Study, which showed that macular carotenoids supplementation has beneficial effects on ocular health and performance, sleep quality as well as reducing eye strain and fatigue during long-duration exposure to blue light emitting digital screens.
Heart Health, Circulation and Beyond: New Applications and Opportunities for Highly Bioavailable Curcumin will be presented at the Ingredients from India Forum from 16:30-17:00 and feature an overview of the FloMeD (Flow Mediated Dilation) Study which demonstrated the role highly bioavailable curcumin plays in increasing Flow Mediated Dilation.
Cardiovascular disease (CVD), the leading cause of death globally, begins with impaired endothelial function.
This new research offers a potential strategy for early prevention and associated costs of CVD as well new opportunities for healthy ageing as well as performance and recovery in sports nutrition. A panel discussion will follow immediately after.
"Vitafoods continues to be a premier event where our industry comes together to present the latest ingredient innovations, technologies, trends and research and we are pleased that our presentations will be contributing with relevant science and market insights," stated Lynda Doyle, Sr Vice President of Global Marketing, OmniActive.
OmniActive was also notified that they have been chosen as a finalist for a prestigious Nutraingredients Award in the category of Personalised Nutrition of the Year for their nutrigenomic program with Lutemax 2020 as a case study.
"We are deeply honoured to be nominated for a Nutraingredients Award, especially in a category that recognises major advancements in science for human health," added Doyle.
"We are excited to hear the outcome, but just being selected in this way validates our efforts and investments to furthering research."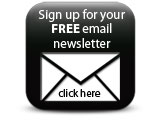 Representatives at stand I39 will be providing exclusive presentations on Lutemax 2020 Lutein with Enhanced Levels of Zeaxanthin Isomers, Lutemax Free Lutein and Lutein Esters, OmniXan RR-Zeaxanthin, Capsimax Capsicum Extract, CurcuWIN Curcumin with Enhanced Absorption and Gingever High Potency Ginger, as well as our award-winning educational campaigns Lutein For Every Age and What's Your B.L.U.E.?
Companies