OmniActive presents poster on role of RS (meso)-zeaxanthin in protecting the retina from stress
The hypothesis that RS-zeaxanthin administration reduces oxidative stress in the retina was tested in insulin-resistant rodents induced by high-fat (HF) diet
OmniActive Health Technologies recently presented a poster on the study, RS (Meso)-zeaxanthin Protects Retina From Oxidative Stress In A Rat Model at The Association of Research in Vision and Ophthalmology's (ARVO) annual meeting (Colorado Convention Center, Denver, Colorado, USA).
The study was conducted by Vijaya Juturu PhD, FACN, Manager of Global Scientific and Clinical Affairs and Jayant Deshpande, PhD, CTO, OmniActive in collaboration with researchers from Firat University (Turkey).
RS-zeaxanthin, along with lutein and RR-zeaxanthin are collectively known as the macular carotenoids. The study investigated the effects of RS-zeaxanthin's ability to protect against chronic and cumulative eye damage and neutralise free radicals produced by oxidative stress.
The hypothesis that RS-zeaxanthin administration reduces oxidative stress in the retina was tested in insulin-resistant rodents induced by high-fat (HF) diet. Results suggest that RS-zeaxanthin administration significantly alleviated metabolic health markers, decreased selective gene proteins and improved antioxidant capacity in retinal tissues.
Thiobarbituric acid reactive substances (TBARS) were reduced in serum and retinal tissue. No gross lesions, mortality or adverse events were observed. These observations suggest that RS-zeaxanthin may potentially be considered as an adjunct therapy to prevent diabetic retinopathy and to improve visual health in chronic conditions.
'What makes this study particularly exciting is that it further indicates RS-zeaxanthin's tremendous potential as a relevant antioxidant in the maintenance of healthy vision,' stated Dr Juturu. 'Furthermore, it demonstrates that RS-zeaxanthin is a vital component of the complete macular carotenoid profile.'
Lutein and the two zeaxanthin isomers—RR-zeaxanthin and RS-zeaxanthin—are the only three carotenoids found in the eye, specifically in the macula. Each carotenoid plays a distinctive role from their highly selective positions in the eye. Their location in the macula is particularly specific: lutein is the deposited predominantly in the peripheral macula, RR-zeaxanthin in the mid-peripheral macula and RS-zeaxanthin at the very centre of the macula—the focal point of visual function.
Its central location and stronger antioxidant potential make RS-zeaxanthin critical in protecting the most at-risk tissue with the highest metabolic rate and light exposure, and it also provides the best protection for the lipid membrane.
'All three macular carotenoids—lutein as well as both zeaxanthin isomers (RR-zeaxanthin and RS-zeaxanthin)—are critical in eye health,' noted Dr Deshpande. 'This study further supports emerging science that supplementation with once-overlooked RS-zeaxanthin has a unique and important role in macular health, and highlights a promising opportunity for RS-zeaxanthin as one of the three key macular carotenoids in the expanding eye health supplement market.'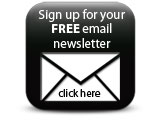 OmniActive offers the most comprehensive line of macular carotenoids. The study, RS (Meso)-zeaxanthin Protects Retina From Oxidative Stress In A Rat Model, is a valuable addition to the breath of science on the macular carotenoids as well as the expanding list of studies conducted by OmniActive—leaders in scientifically validated, premium ingredients.
Companies