OmniActive sponsors carotenoids presentation at Complementary Medicines Australia 2019
Session to be held on 9 April focuses on the latest science and health benefits surrounding macular carotenoids
OmniActive is sponsoring the speaking session "Leveraging Macular Carotenoids to Empower Self-care Through Vision and Cognition" at this year's Complementary Medicines Australia (CMA) Innovation Seminar & Supplier Expo. The event is scheduled on Tuesday 9 April at Cockle Bay Wharf in Sydney, Australia.
The session will be presented by Deshanie Rai, PhD, FACN, VP, Global Scientific, Medical and Regulatory Affairs, OmniActive Health Technologies, and will focus on global and regional market and consumer insights as well as the latest science and health benefits surrounding macular carotenoids and how they support the growing themes in self-care.
According to recent data, Australians and New Zealanders are spending an average of five and a half to six hours on the internet per day, however, digital device users can feel the effects of digital eye stain in as little as two hours of use (Hootsuite, 2018; AOA, 2018).
Research points to high-energy blue light-which is emitted from digital devices such as computers, smartphones and tablets, as a culprit.
"The fact is, the world is getting more digitized, and while we are experiencing the ease of information right at our fingertips, we are now seeing the dark side of prolonged blue light exposure," said Dr Rai.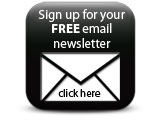 "OmniActive has invested in developing nutritional solutions to help consumers fight against the negative effects on vision and sleep from prolonged digital device use. CMA's broad reach into the Oceania market will allow us to further educate this region on the importance of macular carotenoids for self-care in a modern, digital lifestyle."
Companies