OmniActive to Introduce 'What's Your B.L.U.E.?' at Engredea 2016
An extension of Lutein For Every Age, What's Your B.L.U.E.? is an exciting new initiative to educate consumers on high-energy blue light
OmniActive Health Technologies will be launching What's Your B.L.U.E.? (Blue Light User Exposer Campaign) at this year's Engredea (booth 544) in Anaheim (California, USA).
An extension of Lutein For Every Age, What's Your B.L.U.E.? is an exciting new initiative to educate consumers on high-energy blue light, its sources and ways to help protect healthy vision from its effects with the support of the macular carotenoids — lutein and zeaxanthin isomers (RR-zeaxanthin and RS [meso]-zeaxanthin). Natural products manufacturers and retailers are invited to OmniActive booth 544 to gauge their blue light user exposure.
More than ever before, our eyes are being bombarded by high-energy blue light sources, including electronic devices such as televisions, tablets, smartphones and computers, as well as indoor lighting (CFL or LED), and even LED car headlights. High-energy blue light reaches deep into the eye and can harm the macula – the region of the eye responsible for the highest visual acuity and sharpness. Lutein and the zeaxanthin isomers are known as the 'macular carotenoids' and support eye health by acting as powerful antioxidants and filtering high-energy blue light.
'Lutein For Every Age has brought something new to the show every year since its launch at Engredea 2013. It was only natural for us to have the official introduction of What's Your B.L.U.E.? at Engredea 2016,' stated Lynda Doyle, Vice President of Global Marketing, OmniActive.
'With ever increasing exposure to high-energy blue light sources, OmniActive proactively developed What's Your B.L.U.E.? to address the growing concerns surrounding the rapidly growing digital user demographic. In addition, we offer Lutemax 2020 – a scientifically substantiated, differentiated marigold extract providing all three macular carotenoids – lutein, RR- and RS (meso)-zeaxanthin – in a 5:1 ratio for optimal eye health support,' she added.
Representatives at the booth will also provide exclusive, one-on-one presentations on OmniLean, a scientifically validated ingredient that represents a new class of OmniActive ingredients called 'metabolic synergizers.' OmniLean targets multiple facets of weight management and metabolic markers.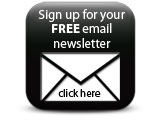 OmniActive will also discuss Lutemax 2020 Lutein with Enhanced Levels of Zeaxanthin Isomers, Lutemax Free Lutein and Lutein Esters, OmniXan RR-Zeaxanthin, Capsimax Capsicum Extract, CurcuWIN Curcumin with Enhanced Absorption and Gingever High Potency Ginger.
Companies