OmniActive to host in-booth tasting station and showcase Lutemax 2020 gummies at SupplySide West 2018
Lutemax 2020 gummies are one of the select prototypes to be featured at the SupplySide Tasting Bar located at booth 5735
The tasting bar is a free attendance attraction that allows participants to experience first-hand the latest functional foods and beverages.
OmniActive also invites attendees to their in-booth tasting station located at booth 3765, where they will showcase a variety of functional beverages and prototypes featuring Lutemax 2020 Lutein and Zeaxanthin Isomers, Capsimax Capsicum Extract, the UltraSOL line of curcumin ingredients, including CurcuWIN Curcumin with Enhanced Absorption, OmniLean Salacia Extract and Gingever High Potency Ginger Extract.
"We have truly innovative delivery technologies in OmniBead and UltraSOL, both of which provide solutions to some of the industry's most complex challenges," said Dr Jayant Deshpande, Chief Technology Officer, and lead scientist in the creation of both technologies.
"These unique technologies allow customers to have formulation flexibility while mitigating consumer compliance issues."
OmniBead Beadlet Technology is a "smart" coating system that provides a solution where organoleptic characteristics or stability of nutrients present challenges, allowing them to be incorporated into a larger variety of applications and finished products.
UltraSOL Nutrient Delivery System is a unique technology that converts lipophilic compounds and poorly absorbed nutrients to water dispersible ingredients for enhanced bioavailability.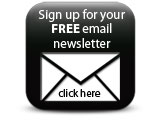 Representatives will be available at booth 3765 to discuss OmniBead, UltraSOL and OmniActive's various healthy living and healthy ageing branded ingredients.
Companies