OmniActive to present poster on OmniLean salacia extract at Experimental Biology 2016
OmniLean is a free-flowing powder for a variety of applications, including tablets, capsules and powders
Vijaya Juturu, PhD, FACN, Senior Manager of Global Scientific and Clinical Affairs, OmniActive Health Technologies Inc., will present findings from the study, 'Salacia Extract Improves Post-Prandial Glucose and Insulin Response: A Randomized Double-Blind, Placebo-Controlled, Crossover Study in Healthy Volunteers," at the Experimental Biology Conference (2–6 April, San Diego, California, USA).
The randomised, placebo-controlled, double-blind trial was performed on normal, healthy individuals.
'Our purpose was to evaluate the acute effect of salacia extract, an alpha-glucosidase inhibitor, on glucose and insulin response (to an oral sucrose load) in healthy individuals,' stated Dr Jayant Deshpande, CTO of OmniActive Health Technologies. 'Through its ability to inhibit the alpha-glucosidase enzyme, SE shows tremendous potential to support healthy blood glucose and insulin levels by decreasing carbohydrate absorption.'
OmniLean Salacia Extract experienced a successful market launch earlier this month at Engredea/Natural Products Expo 2016 at Anaheim, California, USA.
'OmniLean is a scientifically validated ingredient that represents a new class of ingredients from OmniActive that we call 'metabolic synergisers',' said Lynda Doyle, VP of Global Marketing, OmniActive Health Technologies. 'OmniLean is truly a unique ingredient for metabolic health, and there has been strong interest since its introduction to the market.'
OmniLean provides a comprehensive approach to achieving multiple objectives of healthy metabolism including healthy carbohydrate metabolism, fat metabolism, heart health and weight management in one convenient, low dose ingredient from a traceable, reliable supply chain.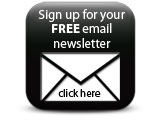 OmniActive's unique PlantActive verification process standardises both bioactives and bioactivity to ensure consistent performance of OmniLean. OmniLean is a free-flowing powder for a variety of applications, including tablets, capsules and powders (meal replacements, protein, etc.).
Companies