Omniactive furthers international expansion with new president of global business
In continuing efforts to focus on targeted growth segments and strengthen global presence, OmniActive Health Technologies has hired Johan Kamphuis to their executive team as President, Global Business
Kamphuis will be operating out of the EU leading OmniActive's sales and business development efforts in all markets including North America, EU and Asia-Pacific.
OmniActive currently has wholly owned subsidiaries in the US and Switzerland for business operations, and Canada for innovation and discovery in addition to its global headquarters in Mumbai, India.
"Johan joins the OmniActive team with an exciting track record, plus extensive experience and deep insights to drive business growth and performance in our industry," stated Sanjaya Mariwala, Managing Director, OmniActive.
"We welcome Johan with enthusiasm as he brings his drive for a hands-on, customer-centric approach to our vision of improving lives by enhancing nutrition and wellness using science and innovation."
Kamphuis brings diverse business development and leadership experience having spent the last 34 years working in the functional foods and dietary supplement industries with companies including Bioriginal Food & Science Corp, DSM and Gist Brocades.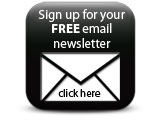 Kamphuis most recently served as Executive Vice President at Bioriginal.
Companies