Omniactive furthers market reach with new Sales Managers
To support further expansion in concentrated market areas, OmniActive Health Technologies has hired Ray Bonaventura and Lisa Clark as Sales Managers, with Bonaventura overseeing California and Canada, while Clark focuses on the US southeast.
Ray Bonaventura has spent 16 years working as a Sales Manager in the dietary supplement industry where he was primarily responsible for organic sales growth.
Prior to joining OmniActive, Bonaventura spent the last 10 years at the Balchem Corporation, where he most notably served as an integral part of turning the western region into a top producing territory.
Previous to that, Bonaventura was involved in the sales and marketing of new forms of performance excipients into both the dietary supplement and pharmaceutical industries at Markan Global Enterprises.
Bonaventura's ability to recognise and develop unique opportunities has translated into strong partnerships with customers.
Clark has more than 25 years of food and dietary supplement industry experience in operations, marketing, product development and sales management.
She offers a solid track record in building strategic customer relations, implementing corporate visions and contributing to company growth and profitability.
Prior to joining OmniActive, Clark was VP/Business Development at Captek Softgel, Director/Business Development at Natural Alternatives Int'l and Director of Sales/Business development for Deerland Enzymes.
Clark has also held key management roles at Watson Foods, Essentially Pure Ingredients (Natrol), Klaire Laboratories, National Enzyme Company, French's Ingredients and Int'l Dehydrated Foods.
She has completed NSF's Dietary Supplement FDA 21 Part 111 cGMP training and is an active member of NASC (National Animal Supplement Council). Her vast understanding of the dietary supplement markets in retail, professional physician, direct selling and direct response consumer channels will be a tremendous asset to OmniActive customers.
"OmniActive has experienced considerable growth, so to better support our ever-expanding customer base and engage in new opportunities, we have brought Lisa and Ray aboard to help drive business and broaden our reach," said Johan Kamphuis, President of Global Business at OmniActive.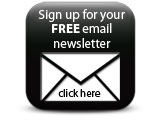 "Their proven success records, leadership skills and deep understanding of our industry will provide our customers with the excellent service that has become a hallmark of OmniActive."
Companies