Omniactive to feature Asia focused prototypes at Hi China 2018
To demonstrate the versatility of its ingredients, OmniActive will feature several new prototypes for the Asian and Oceania markets at this year's Hi China taking place in Shanghai, China, from 20-22 June 2018
OmniActive will feature several new prototypes for the Asian and Oceania markets at this year's Hi China, attendees are encouraged to stop by stall #E5C35 to sample some of these tasty nutritional treats, including flavoured stick packs and gummies.
"Accounting for a third of the dietary supplement market, non-pill format markets such as beverages, bars, and gummies are worth $17 billion. Today, consumers want the same doses and benefits as their traditional supplement counterparts but are becoming increasingly interested in functional products for delivery," said Brian Appell, Activation Marketing Manager at OmniActive Health Technologies.
"To give customers solutions and opportunities in the functional food and beverage markets, we teamed up with multiple formulation specialists to expand the versatility of some of our key ingredients like Lutemax 2020, Gingever, OmniLean, CurcuWIN and UltraSOL Curcumin and apply them to various prototypes."
OmniActive will also be introducing its newly launched, focused ingredient categories for the first time to the Chinese and Oceania markets—Xtracs, Olixrs and Ogments.
Representatives from the Nutritional Innovations & Solutions team will be discussing OmniActive's portfolio of scientifically-validated, branded ingredients including the Lutemax and OmniXan ranges of macular carotenoid ingredients as well as CurcuWIN, UltraSOL Curcumin, Capsimax, Gingever and OmniLean.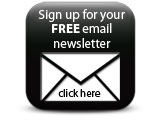 Presenting its portfolio of authenticated and standardised natural extracts, the Specialty Botanicals & Extracts team will be on site to discuss its wide range of offerings, including standard and organic green coffee, garcinia cambogia and ashwagandha extracts, as well as extracts of natural caffeine, boswellia, gymnema, banaba, curcumin and moringa leaf powder extracts.
Companies