Omniactive to highlight benefits of bioavailable curcumin at Vitafoods
The session will provide an overview of the antioxidant and anti-inflammatory benefits of curcumin
Lynda Doyle, MBA, MS, Human Nutrition and Vice President of Global Marketing with OmniActive Health Technologies, will be presenting 'The Health Benefits and Market Potential of Bioavailable Curcumin' on Tuesday 5 May from 4:20–4:50 pm at the Vitafoods Europe 2015 Conference and Expo in Geneva, Switzerland.
Presented as part of the OmniActive Insights education programme, this session will provide an overview of the antioxidant and anti-inflammatory benefits of curcumin, a discussion of the issues and solutions for curcumin's poor bioavailability and complex matter of absorption, and a review of the latest science surrounding curcumin, including expert market insight.
'Curcumin's long history of use and multiple scientifically supported health benefits make it appealing to a wide range of consumers. Recent advances in bioavailability have allowed new options for manufacturers to use curcumin in an ever-expanding number of applications,' noted Doyle.
'With curcumin supplement sales taking the top ranking in the natural channel and gaining traction in the mass market, as well as emerging opportunities in foods and beverages, there is no better time to bring attention to the benefits and tremendous market potential of this ingredient.'
OmniActive has unparalleled expertise and understanding of both curcumin and its history as a commercial ingredient. OmniActive's sister company, Kancor Ingredients, was the first to commercialise curcumin in the 1970s.
Since that time OmniActive has greatly improved the bioavailability and solubility of curcumin by employing its UltraSOL technology, a process wherein curcuminoids are solubilised in a molecular dispersion with food-grade excipients and natural antioxidants to protect the bioactive curcuminoids.
About Lynda Doyle: Lynda Doyle earned her MBA from Pace University, New York in Marketing and International Business followed by her MS in Human Nutrition from University of Bridgeport.
Doyle has held many posts in DCAT since 1993, including president (2005-2006), director, regional VP and advisory council member (2006-2009).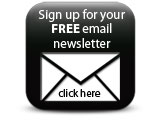 Doyle has extensive nutrition, marketing and business development experience, having spent more than 25 years working in the dietary supplement and functional food industries with companies including DSM Nutritional Products, Roche Vitamins, BASF Corporation and Glanbia Nutritionals. Doyle is the current Vice President of Global Marketing at OmniActive Health Technologies, Morristown, NJ (USA).
Companies