Omniactive wins award for export excellence
For the fifth consecutive year, OmniActive Health Technologies has been awarded the Export Excellence Award in the category of Fixed Vegetable Oil Cakes and Other Industry by Shellac and Forest Products Export Promotion Council
OmniActive Health Technologies has been awarded the Export Excellence Award by Shellac and Forest Products Export Promotion Council (SHEFEXIL).
The prestigious award, which was accepted by TS Giridharan, Senior VP during the Export Awards ceremony, took place 7 July, 2018, in Kolkata, India. The award was given to OmniActive in recognition for its continued support and active involvement in promoting the growth of the exports industry.
SHEFEXIL is a preeminent council, which is sponsored by the Government of India's Ministry of Commerce and Industry and supported by distinguished members of the trade and community as well as senior government officials.
SHEFEXIL's has a three-pronged mission to strengthen plans and initiatives for exports (of non-timber forest products), maximise India's export potential through collective action and assist the members of the council to boost exports and mobilise their responsibilities and obligations under Foreign Trade Policy.
"We are incredibly honored to be recognized with this award, which further underscores our efforts to reach excellence not only in exports but also all facets of our operations," said Sanjaya Mariwala, Managing Director of OmniActive Health Technologies.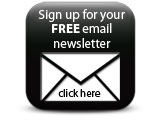 "We strive to bring the world premium, health benefit focused ingredients and rigorously support agencies and organizations, such as SHEFEXIL, which promote and catalyze a deep dedication to excellence."
Companies