On pack confusion?
Ingredients | Packaging | Regulatory
Thomas Schmidt, Marketing Director at BENEO, discusses the chemical classification of sugar and questions whether consumers would be better served by a low blood glucose on-pack logo instead of sugar content data
There are two major pieces of legislation that exist to govern the communication of nutrition and health claims to consumers.
The first is the EU regulation on food information to consumers that became applicable on 13 December 2014 and has since seen the addition on 13 December 2016 of the obligation to provide nutrition information.
The second is the European Nutrition and Health Claim Regulation (NHCR) that covers all nutrition and health claims made on pack. It became applicable on 1 July 2007; yet, it took years until the register on claims was actually established.1-5
These two legislations were developed to ensure the provision of proper information to the consumer and to protect consumers from misleading information, ensuring fair competition in the market and the promotion of innovation within the food industry.
As a result, consumer information on pack has increased significantly. However, this information is driven by food chemistry alone and does not take into account physiological differences. This can lead to barriers to new food innovations that do not fit neatly into a specific category.
For example, a mono- or disaccharide is counted as sugar - even if its absorption and metabolism is different and supports long-term health - so would appear as a sugar on pack, even though it performs differently.
At present, the one and only communication tool open to manufacturers is via an approved health claim. However, this does not give enough background to educate and increase the understanding of "how something works" to the consumer.
In addition, the approved claim wording is often seen as a "disclaimer" as opposed to a "claim." In an effort to clearly reflect a scientific EFSA decision, claims are becoming complex and thus unattractive to consumers, instead of providing trust in the message. Here some examples:
consumption of foods/drinks containing instead of sugar contributes to the maintenance of tooth mineralisation
consumption of beta-glucans from oats or barley as part of a meal contributes to the reduction of the blood glucose rise after that meal
consumption of foods/drinks containing instead of sugar induces a lower blood glucose rise after their consumption compared with sugar-containing foods/drinks.
It is widely agreed that consumers need scientifically proven benefits that are clearly communicated on pack. However, as it stands, basing label information on food chemistry alone is flawed.
More and more consumers understand the need to reduce their daily sugar consumption; a case in point is a recent survey in Germany that showed that 48% of consumers are now actively cutting down or avoiding sugary foods.6
As sugar is put under the spotlight, the negative impact of high glycaemic ingredients on weight management is becoming ever clearer and many more consumers are now making the link between high glycaemic diets and weight gain.
Yet, despite this, a large number of shoppers are being misled by "low sugar" claims on pack that actually contain high-glycaemic sugar replacers.
Although members of the food industry may find such an approach to be attractive as a "quick fix" to get rid of sugars on the label, it is bound to backfire as soon as it becomes clear that the overall glycaemic load of the final product is actually increased instead of decreased - posing an even higher threat to the individual's health.
As an industry, the EFSA health claims process has brought us quite a way down the path of integrity when it comes to scientifically backed health claims. However, the opportunity to clearly communicate the health benefits of those ingredients that do not fit into a "neat" category, such as mono- or disaccharides, still presents the industry with a challenge.
Finding a clear way to communicate the physiological differences of such products isn't straightforward, but the health benefits to the consumer means it is worth fighting for. This struggle deserves the attention and support of nutritionists and dieticians, food authorities and consumer groups alike.
References
1. European Commission. Regulation (EU) No 1169/2011 of the European Parliament and of the Council of 25 October 2011 on the provision of food information to consumers, amending Regulations (EC) No. 1924/2006 and (EC) No. 1925/2006 of the European Parliament and of the Council, and repealing Commission Directive 87/250/EEC, Council Directive 90/496/EEC, Commission Directive 1999/10/EC, Directive 2000/13/EC of the European Parliament and of the Council, Commission Directives 2002/67/EC and 2008/5/EC and Commission Regulation (EC) No 608/2004 Text with EEA relevance: FIC, 2011.
2. European Commission, Food Information to Consumers - Legislation: https://ec.europa.eu/food/safety/labelling_nutrition/labelling_legislation_en.
3. European Commission, Nutrition and Health Claims: http://ec.europa.eu/food/safety/labelling_nutrition/claims_en.
4. European Commission, Regulation (EC) No. 1924/2006 of the European Parliament and of the Council of 20 December 2006 on nutrition and health claims made on foods: www.ncbi.nlm.nih.gov/pmc/articles/PMC2606979 (2006).
5. S. Khedkar, S. Broring and S. Ciliberti, "Exploring the Nutrition and Health Claims Regulation (EC) No. 1924/2006: What is the Impact on Innovation in the EU Food Sector?" Int. J. Food Sci. Nutr. 68(1), 10-17 (2016).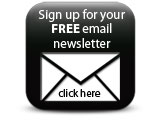 6. www.mintel.com/press-centre/food-and-drink/48-of-germans-are-reducing-their-sugar-consumption-posing-challenges-for-the-dessert-market.
Companies