OptiBiotix slims down the competition to win prestigious Food Matters Live award
OptiBiotix Health, a life sciences company that develops compounds to tackle obesity, high cholesterol and diabetes, has been honoured with a distinguished Food Matters Live award in recognition of its revolutionary SlimBiome solution
The product, which supports natural weight loss, beat off strong competition to win the Best Functional Ingredient for Health and Wellbeing category.
Stephen O'Hara, OptiBiotix CEO, said: "We are delighted to receive this award, which provides independent industry recognition of the innovation and scientific credibility behind SlimBiome, as well as its power to help manage weight and improve well-being."
"The potential of the human microbiome to deliver tangible health benefits is enormous and it is gratifying to be recognised by Food Matters Live as forerunners in this field."
Transforming the way weight loss is traditionally approached, SlimBiome is a healthy, hunger-free system backed by strong scientific principals rather than simply relying on willpower.
Unlike many existing weight management products that typically depend on calorie restriction alone, OptiBiotix's solution uses a patented combination of natural ingredients to harness the power of the human microbiome and achieve outstanding results.
SlimBiome suppresses hunger by stimulating a feeling of fullness, supports reduced calorie intake and encourages a healthy metabolism while maintaining blood sugar levels to prevent overeating.
It has been shown to reduce calorie intake by up to 20% and lower food cravings, taking the toil out of weight loss and aiding its sustainability.
Designed for wide-ranging use as a functional ingredient in snack bars and meal replacement shakes, as well as in dairy and bakery products, SlimBiome is heat stable in processing, low cost, has no distinguishable tastes and can be easily added during manufacture.
It is also commercially available as part of OptiBiotix's own brand GoFigure range of shakes and bars.
Held at ExCeL London on 22 November, the Food Matters Live Awards recognise the creativity and innovation that is forging the future of the food and drink industry.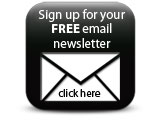 The inaugural ceremony celebrated the groundbreaking developments made by the sector's most influential companies.
Companies