OptiBiotix to showcase next-generation microbiome solutions at SSW
The wide range of prebiotic and probiotic solutions will be available in a range of format options including capsules, tablets, sachets and soft gels
Leading life sciences company, OptiBiotix Health Plc., which is focused on harnessing the power of the human microbiome to tackle obesity, high cholesterol and diabetes, will showcase its wide range of next-generation prebiotic and probiotic solutions at SupplySide West 2018.
Utilising its revolutionary prebiotic and probiotic ingredients, OptiBiotix is currently developing a full complement of branded solutions to address a number of health concerns, including heart health and weight management. The solutions will be available in a range of format options including capsules, tablets, sachets and soft gels.
For example, the company has harnessed the power of its patented probiotic Lactobacillus plantarum, LP LDL to create its CholBiome range of cholesterol management supplements. LP LDL is clinically proven to not only reduce 'bad' LDL cholesterol but also to boost 'good' HDL cholesterol.
OptiBiotix will co-exhibit with manufacturing partner Sacco System at the show, taking place at the Mandalay Bay Hotel in Las Vegas, USA, November 6-10. Sacco System is a network of four biotech companies that supply natural and functional products to the global food, nutraceutical and pharmaceutical industries.
Per Rehné, Commercial Director at OptiBiotix Health Plc., said, "Visitors to SupplySide West 2018 will have the chance to learn more about the full OptiBiotix range of leading-edge solutions and understand how our scientifically-backed, natural products can deliver tangible health benefits to meet a multitude of consumer needs."
OptiBiotix and Sacco will be at booth #5091.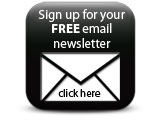 For more information about Optibiotix, please visit www.optibiotix.com.
Companies