OptiBiotix to showcase pioneering health products at SupplySide West
The company is developing a range of solutions, which deliver specific health benefits from cardiovascular and physiological wellbeing to weight management and skincare, and will demonstrate at the show its expertise in biotechnical research and development
OptiBiotix Health, a leading life sciences company which focuses on human microbiome modulation, will showcase its pioneering health products LPLDL and SlimBiome at this year's SupplySide West show.
The company is developing a range of solutions, which deliver specific health benefits from cardiovascular and physiological wellbeing to weight management and skincare, and will demonstrate at the show its expertise in biotechnical research and development.
Stephen O'Hara, OptiBiotix CEO, said: "OptiBiotix is making huge strides in the advancement of health-focused technology products, making the benefits of microbiome science commercially available. The SupplySide West show will be an ideal platform for sharing this progression with the industry, and will see the US launch of LPLDL.
"Delegates will experience how everything we offer is underpinned entirely by science and based on human trials, allowing us to deliver superior white label food supplement solutions for a host of customer needs."
LPLDL is a third-generation probiotic and naturally occurring bacterial strain that aids elements of cardiovascular and physiological health by modulating the human microbiome. Developed by OptiBiotix, it is utilised in the company's CholBiome and CardioBiome products.
CholBiome is a unique food supplement that incorporates LPLDL, Monacolin K from red yeast rice and vitamin B3 (Niacin) to help maintain healthy levels of cholesterol. These natural, science-backed ingredients offer a non-pharmaceutical method of reducing blood pressure and cholesterol.
CardioBiome likewise is a food supplement that uses natural ingredients, LPLDL and Omega-3 fatty acids EPA and DHA, to promote overall cardiovascular wellbeing.
OptiBiotix will also demonstrate Slimbiome at SupplySide West, a healthy weight management solution designed to be used as a functional ingredient. Using a range of natural ingredients, the product has been shown to reduce calorie intake and cravings while helping to burn calories.
Held at the Expo Hall in Las Vegas, US, the event exhibits the most exciting products and services the beverage, sports nutrition, functional food, dietary supplement and personal care industries have to offer. Focusing on the strategy and science surrounding innovative product development, the show will include a tasting bar, workshops and panel discussions. It is expected to gather over 15,000 ingredient suppliers and buyers with more than 12,000 exhibiting companies.
OptiBiotix will demonstrate LPLDL at stand Q137 and SlimBiome at stand Q175 during the event, held on September 27-28, where delegates can discover these leading-edge products for themselves and discuss their needs with the team.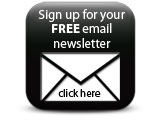 For more information about OptiBiotix, please visit www.optibiotix.com
Companies