PLT Health Solutions launches PLTNext global search for innovation
Company offers commercialisation support for ingredient and technology innovators in health, wellness and nutrition space
PLT Health Solutions has announced the launch of the PLTNext global search for Innovation. The global search is designed to connect PLT with ingredient and technology innovators to assist in product development and commercialisation.
As part of the programme, PLT is putting its track record of developing and launching successful branded ingredients into supplement, food and beverage markets to work for companies who meet the programme's criteria and are selected for further collaboration.
The global search for innovation allows selected companies and organisations to work with PLT's scientific, regulatory, intellectual property, product development and sales experts to help advance the market-readiness of their concepts and create commercialisation strategies that deliver market penetration and profitability. It is open to university research programmes, early stage or regional companies and other ingredient/technology developers. The initial round of PLTNext is open from 11 April to 15 July of this year. Interested parties can apply at PLT's website for this programme (www.PLTNEXT.com).
According to Devin Stagg, Vice President, Strategy and Business Development at PLT Health Solutions, PLTNext is the company's ongoing business-wide commitment to innovation in the health and wellness space. As part of this commitment, the global search for Innovation looks to provide innovative organizations the support and resources they need to successfully commercialise their ingredient and technology concepts.
'For more than six decades, PLT Health Solutions has been working with companies all over the world to help successfully commercialise their ingredients. Toward that end, PLT has recently made substantial investments in personnel and systems to accelerate the commercialisation of partner innovations — turning superior quality and science into compelling brands. The PLTNext global search for innovation is all about putting this infrastructure and expertise to work for the introduction of promising new ingredients and technologies,' Stagg said.
Broad-ranging search for innovation: PLT offers ingredient solutions to a broad range of health and wellness sectors, including weight management, bone and joint health, sports nutrition, cognitive health, heart health, immune health and more. The company is encouraging applications based on any ingredient or technology that supports healthier or natural solutions that displace conventional technologies.
According to Seth Flowerman, the company's Executive Vice President, PLT is engaged in dialogue with a number of major consumer products companies searching for innovative solutions. 'PLT is often asked by our customers to develop ingredient or technology solutions for pressing industry needs. These range, for example, from ingredients to support digestive health or improve exercise performance to natural preservative systems. We are looking for partners with innovative approaches to emerging consumer product challenges,' he said.
Application available online: The application period for the current round of the PLTNext global search for Innovation opens on 11 April and closes on 15 July 2016. Precommercial concepts, as well as ingredients and technology that have previously been launched on a limited or regional basis are eligible for consideration. Criteria for selection will include the novelty of the concept, safety testing, the quality systems of the organisation, intellectual property protection and clinical science completed. Applicants can find more information and application details by visiting www.PLTNEXT.com.
An opportunity to connect with success in a fast-changing market: Flowerman went on to describe the evolving nature of the health and wellness sector today and the challenging requirements set by customers. 'Consumer products companies are putting more emphasis on the market-readiness of their ingredients and technologies than ever before. Proof of ingredient identity, quality control, sustainability and scientifically substantiated efficacy are no longer just nice to have – they are requirements.'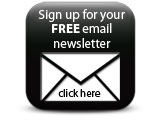 'Developing market-ready ingredients requires expertise and often a substantial investment. PLT has the expertise and infrastructure in place to facilitate the commercialisation process of new ingredients and technologies, and we look forward to bringing these to bear to support our innovation partners. This is an exciting time for innovators in the health and wellness space. We're looking forward to meeting with new people and encountering new ideas – helping to usher in the next generation of best-in-class ingredients,' he said.
Featured Companies