PLT to launch new sport ingredient formulation
Zynamite PX has been put through clinical studies to determine whether a single 420 mg dose would increase repeated-sprint performance
PLT Health Solutions has announced that it is launching a new formulation of its award-winning ingredient Zynamite that has been developed to improve sports performance. Clinical results say you can see results in as little as one hour from a single dose.
The new product is called Zynamite PX and is a patent-pending synergistic combination of a Mangifera indica extract and Sophora japonica extract (standardised to 50% quercetin) that offers a unique set of benefits in active/sports nutrition products.
Zynamite was introduced in 2018 and now Zynamite PX has followed. The subject of multiple clinical trials, Zynamite PX has been shown to improve peak power output, while reducing lactate build-up and speeding recovery from long, intense workouts – places where athletes need help the most.
According to Devin Stagg, Chief Operating Officer at PLT Health Solutions, Zynamite PX represents a continuing search for impactful active/sports nutrition ingredients. "In 2020, PLT will introduce multiple, exciting, science-backed ingredients to the active/sports market. We want these ingredients to 'move the needle' in terms of the type of performance and health benefits consumers can expect."
Stagg explained that Zynamite PX has a unique value proposition. "It can improve peak power after a single dose in as little as one hour," he said. "Fast-acting and experiential, Zynamite PX is an ideal ingredient for pre-workout formulations and can also be effective in post-workout recovery-type products. Studies on Zynamite PX also support its use in extreme and endurance sports performance formulations."
Clinical studies
In 2018, a double-blind cross-over clinical study was conducted to determine whether a single 420 mg dose of Zynamite PX administered one hour before exercise would increase repeated-sprint performance.
Subjects performed three Wingate tests interspaced by 4 minutes and a final 15-second sprint after ischemia.
Peak power was improved by 3.8% in one hour versus placebo in subjects using just one dose of Zynamite PX. One interesting result was that the quercetin dose was about seven times lower than that associated with quercetin ergogenic effects in previous studies, suggesting that this combination may have synergistic effects.
In a second study that looked at athletic recovery, 48 subjects participated in a 10 km race followed by 100 drop jumps (2-foot height) to elicit exercise-induced muscle damage (EIMD). Participants took four doses of either Zynamite PX or placebo in 25 hours: a single 420 mg dose of Zynamite PX or placebo one hour before competition, followed by three additional doses every eight hours.
Those who took Zynamite PX had attenuated soreness elicited by competitive exercise and accelerated recovery of muscle performance compared to those who took placebo.
According to Jeremy Appleton, ND, Director of Medical & Scientific Affairs at PLT, the extremely rapid increases in performance and recovery after limited use of Zynamite PX are eye-opening.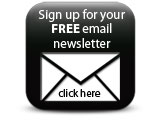 "An increase in peak power of 3.8% might not seem impressive at first, but it's important to remember that we're comparing it to other studies where power results were achieved after much longer periods of supplementation. And these endpoints were achieved after training, whereas the Zynamite PX had an immediate, demonstrable effect," Appletong said. "The same holds true for the recovery benefits associated with Zynamite PX. Taking Zynamite PX just four times in 25 hours produced significant improvement in soreness and ability to exercise compared to placebo. This offers a new type of benefit package to sports nutrition formulators we have not seen before."
Featured Companies