PLT to showcase sports nutrition and vegan ingredients at SupplySide West
NewFields' new vegan cheese, developed with Artesa Chickpea Protein, will be on display alongside mental and physical performance-enhancing ingredient Zynamite
This year at SupplySide West, Ingredients company PLT Health Solutions will be showcasing a range of products, including Artesa Chickpea Protein and a new addition to the active living/sports nutrition sector, Zynamite. PLT and Nutriati will be offering three different protein recipes, headlined by a new vegan cheese, developed by NewFields.
Food samples will also be available, with Artesa-powered protein pancakes – each containing 15g of protein – on offer at Booth #4848. Vegan date protein brownie bars, each containing 14g of protein, will also be available to taste in the afternoon.
Artesa Chickpea Protein
NewFields plant-based cheddar style cheese is dairy-free. Using Artesa Chickpea Protein, it offers an authentic alternative to the dairy cheddar experience. The final product is smooth with a slight sharpness and cheese-like texture. Available in slices, shreds, cubes or blocks, this Cheddar style plant-based product lives up to the NewFields promise of great taste and functionality in a range of applications.
The benefits:
3x the protein of typical vegan cheese
The meltability of dairy cheeses
Formability - it can be cubed, blocked, sliced, grated and shredded
The Artesa Chickpea portfolio of ingredients has been developed to address a number of 'pain points' in the plant protein ingredients space. Chief among these is taste, as well as other sensory properties such as texture, aroma, mouthfeel and visual appeal. Due to its unique composition (made by a re-engineered manufacturing process), Artesa offers a broad range of formulating benefits that most other plant proteins do not. Artesa Chickpea Protein functions very similarly to dairy proteins like whey, which is the 'gold standard' in protein enhancement applications.
Zynamite
Award-winning Zynamite is a popular addition to the ingredients in the active living / sports nutrition space. Zynamite provides key benefits to the mind and the body, providing support for both mental and physical performance.
Four sports nutrition clinical studies of formulations containing Zynamite suggest that it improves both peak power output and mean power output and can also reduce soreness and boost recovery from heavy, intense workouts – all situations where athletes need help the most.
Benefits of Zynamite:
6 clinical studies
4 global industry awards
Patent-pending
Non-stim enhanced mental & physical energy
Fast-acting & experiential
Self-GRAS
Improved workouts & recovery
Natural, clean label
Exciting consumer messaging
Safe, side-effect free
Zynamite is a patent-pending, proprietary Mangifera indica extract standardized to ≥ 60% mangiferin developed from sustainably harvested mango leaves. Clinical study participants receiving different formulations including Zynamite underwent testing in both simulated exhaustion (exercise) and exhausted (ischemia-reperfusion) states. Results were statistically significant.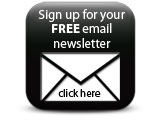 Visit PLT Health Solutions at SupplySide West, Booth #4848, for food samples and more information.
Featured Companies