Palm-free, water-dispersible phytosterols
Lipofoods SLU now offers a palm-free formulation of its LIPOPHYTOL phytosterol system
This highly concentrated, water-dispersible source of plant sterols in an easy-to-use format is designed to support cardiovascular health and is suitable for use in a range of food, beverage and supplement products.
Phytosterols have been shown to help lower total and LDL cholesterol but, owing to insolubility in water, incorporating them into food and beverage formulations has been challenging.
LIPOPHYTOL provides an innovative delivery system that has a demonstrated ability to increase phytosterol solubility in food and beverage matrices.
Studies in vivo have shown that LIPOPHYTOL is more effective than raw phytosterols at decreasing CVD-associated risk factors of a high fat diet.
This new LIPOPHYTOL formulation was developed without the use of palm-oil derivatives, based on growing consumer concerns regarding refined palm oil and awareness of the ecological impact of standard palm oil cultivation.
Lipofoods, a Lubrizol Company, specialises in the development and production of microencapsulated functional ingredients, providing nutritional and technical solutions for the food, beverage and dietary supplement industries.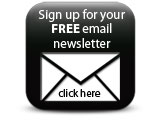 Meet Lipofoods at Vitafoods Europe (stand F52) to learn more.