Pantheryx acquires Bayer's TruBiotics brand
The acquisition expands Pantheryx's digestive and immune health product lines for human nutrition
Pantheryx has acquired TruBiotics, a daily probiotic supplement brand, and its trademarks from Bayer HealthCare. The brand will join Pantheryx's current offerings including Life's First Naturals, dairy colostrum, and prebiotics, to create a portfolio of nutritional supplements to support digestive and immune health.
"The acquisition of TruBiotics is consistent with our strategy to accelerate growth through acquisitions of synergistic brands in fast-growing strategic categories," said Wes Parris, President and CEO of Pantheryx. "We are looking forward to accelerating growth in the probiotics and microbiome category through innovation and investment behind this well established and high-quality brand."
TruBiotics contains a proprietary blend of two probiotic strains, Bifidobacterium animalis BB-12 and Lactobacillus acidophilus LA-5‡.
"Delivering strong TruBiotics growth is a strategic priority and we are pleased that Bayer is entrusting Pantheryx with the future of this highly respected probiotic brand," said David Abramson, Executive Chairman of the board of Pantheryx.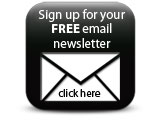 "An extensive body of research demonstrates the benefits of probiotics in supporting a healthy digestive and immune system," said Mehmet Oz, attending physician at New York Presbyterian – Columbia Medical Center, host of The Dr. Oz Show, and Pantheryx board member. "Probiotics are live microorganisms that have been shown to have health benefits when consumed or applied to the body. They can be found naturally in yogurt, fermented foods and in beauty products, and for people who do not eat these foods or use topicals regularly, there are high-quality probiotic supplements that can help them achieve their digestive health and immune health goals. I'm excited to see Pantheryx commit to the rapidly growing category of probiotics and I look forward to helping consumers better understand the wonderful health benefits in this area."
Companies