Peptan enhances innovation and growth strategy with new global director
Leading collagen peptide brand, Peptan, further invests in its global positioning with the appointment of new Global Director Peptan, Lisette van Lith
The latest hire will enable Rousselot's brand to drive new business and product innovation, as it works to execute ambitious future growth plans.
With 15 years of food and biochemical industry experience, including more than 10 years in market development and strategy, Lisette will be responsible for strengthening the Peptan image.
Lisette's comprehensive understanding of the market will offer a fresh perspective on the collagen peptides sector, complementing the skills of the wider team and retaining Peptan's competitive edge.
She will also continue to reinforce and expand its proven credentials, while ensuring new markets can benefit from its multiple health benefits.
Sandor Noordermer, Vice President Global Marketing & Sales at Rousselot, said: "As a bioactive peptide of natural origin, Peptan is a nutraceutical ingredient which is trusted and respected by industry professionals and consumers across the world."
"Lisette's appointment demonstrates our commitment to reinforce our position as the leading collagen peptides brand, by advancing science and technology in the industry."
Commenting on her new role, Lisette van Lith, Global Director Peptan, says: "I'm delighted to be joining the Peptan team, especially at such an exciting time, with plenty of innovation in the pipeline."
"At Peptan, we strive to make continuous progress and developments into key health areas, such as healthy ageing, joint and bone health, and skin beauty."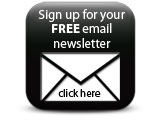 "We know there is still a lot to be discovered with this unique ingredient and I am looking forward to exploring new opportunities that really add value to our customers. By translating their needs into strong value propositions and business opportunities, we can help to create market-leading products that contribute to an improved quality of life."
Companies