Persona database of drug-nutrient interactions hits 1,000
Personalised vitamin programme can now cross-examine more than 1,000 prescription medications so vitamin and supplement recommendations take into account medication effects
Daily vitamin packs from Persona
Persona has expanded its drug-nutrient interaction (DNI) database to include more than 1,000 prescription medications. The Nestle company's personalised vitamin subscription programme runs an online nutritional assessment that can now cross-examine more than 1,000 prescription medications to ensure each vitamin and supplement recommendation takes into account which nutrients, and at what levels, the medication is already adding or depleting from the body.
"Our medical advisory board and our on-staff nutritionists generate our drug-nutrient database by following the latest in nutrition science and applying it to everyday use. We will always be expanding our database to grow it month over month," Bernadot explained.
"With nearly half of Americans taking a prescribed medication in the past 30 days, according to the CDC, it is critical for people to understand that there are real interactions that can happen between prescription medications and vitamin supplements," said Louis B Malinow, MD, internist, lipidologist, and hypertension specialist practicing in Baltimore, and Persona medical advisory board member.
Common drug-nutrient interactions
Prescription medications can either add vitamins or nutrients to the body or deplete nutrients from the body. One common instance of an interaction is among those who take a blood pressure medication and combine it with an iron supplement. In many cases, taking the iron supplement two hours before or after the medication can decrease its absorption rate significantly, making the medication less successful.
For those taking a statin, it is recommended to add Coenzyme Q10 (CoQ10) because the average blood concentration of CoQ10 in blood plasma decreases.
In another instance, adding vitamin D and calcium supplements will support bone health and calcium absorption among those taking a medication to help with allergies or inflammation.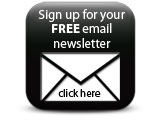 "When we launched our company in 2017, we quickly realised that we needed to expedite the expansion of our database as more people completed the nutritional assessment. There are thousands of prescription medications on the market and we understand the importance of giving consumers the tools they need to avoid unnecessary drug-nutrient interactions," said Tamara Bernadot, co-founder and Chief Nutrition Officer, at Persona.
Companies