Pharmako achieves approval with Australian regulators
The Therapeutic Goods Administration is Australia's equivalent regulating body to the FDA
Pharmako Biotechnologies has received approval for its manufacturing facility from the Therapeutic Goods Administration (TGA), Department of Health and Aging for the Government of Australia. Under the guidance of the TGA, Pharmako is now a licensed manufacturer in Australia for APIs with dispersion and solubility technologies, which includes its pre-mixes, capsules, liquids and powders.
"We are pleased to have received TGA approval for our facility in Australia," said Pharmako's co-founder and Commercial Director, Eric Meppem. "Given the stringent requirements of the TGA for the manufacturing of APIs, we feel even more confident in our ability to exceed the quality assurance demands of our customers."
The approval demonstrates Pharmako has established and follows good manufacturing practices, the company says. An equivalent to the FDA, the TGA is also recognised by other governments around the world.
"The granting of this license reflects the level of dedication and effort from our quality team and the entire Pharmako staff," said Meppem. "Pharmako proudly export materials all around the world, and this full license justifies the trust international clients place in the quality of Australian manufacturing."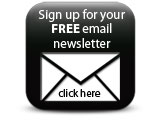 Pharmako, the sister company of Gencor in the US, specialises in scientific research and product development, including technologies to increase the solubility and bioavailability of lipophilic ingredients. Its technologies include AquaCelle, compressible powdered oils, HydroCurc, VeriSperse, Quercetin and CWD and it also produces Gencor's Levagen+ ingredient.
Companies