Plandai continues to deliver green tea extract to USN
The exclusive agreement will allow USN to control the input costs around production while enhancing product efficacy
Plandaí Biotechnology, producer of the highly bioavailable Phytofare Catechin Complex, has announced that Azochem Laboratories, a contract manufacturer for USN in South Africa, placed the second USN-related purchase order for the company's Phytofare Catechin Complex.
Callum Cottrell-Duffield, Vice President of Sales and Marketing for Plandaí, said: 'As part of our exclusive 3-year agreement with USN to supply USN's contract manufacturers with our flagship green tea extract, our product will be represented on shelves worldwide. We take our contractual requirements to fill orders to USN quickly and efficiently as possible very seriously and handle all of the logistic components that come with sales to USN both now and in the future.'
USN is a global health and nutrition supplement brand that sells products in more than 50 countries and on four continents. USN was founded in South Africa 15 years ago. All of USN's products are formulated with the backing of extensive research and scientific findings, as well as clinical trials to ensure efficacy and safety.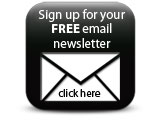 The exclusive agreement between Plandaí and USN will allow USN to control the input costs around production, while enhancing product efficacy by replacing the generic green tea extracts it now uses in its extensive line-up of innovative and market-leading products, with the clinically proven highly bioavailable Phytofare Catechin Complex.
Companies