Plandai expands agreement with USN
Phytofare sales to now include USN and its contract manufacturers in the European Union
Plandaí Biotechnology, producer of the highly bioavailable Phytofare catechin complex, has amended its previously announced agreement with USN Worldwide.
By virtue of the amended agreement with USN, the company will now expand its exclusive Phytofare sales to USN and its contract manufacturers to the European Union.
Callum Cottrell-Duffield, Vice President of Sales and Marketing for Plandaí, commented: 'We are extremely pleased to expand our agreement with USN into the European market. It is a huge opportunity for us, as we believe opening up the European market through our expanded relationship with USN will increase the sales of our Phytofare catechin complex. As a leader in sports nutrition and wellness, USN understands the benefits of phytoavailability within their product line-up, as well as the need to ensure that customers are getting the maximum potential and benefit from their supplements.'
USN spokesperson, Irma Botes, added: 'Customers are demanding more and more from their bodies and from their nutrition supplement partner, and USN remains committed to providing the best products to the global marketplace. Our relationship with Plandaí, which increases the active ingredients' absorption and residence in the body, gives us a huge competitive advantage — one that our customers have noticed.'
USN was founded in South Africa in 2000, and it remains a comprehensive health and nutrition supplement brand, driving the forefront of sports nutrition and wellness supplements globally. Rapid expansion and an increasing consumer base have been realised through a commitment to leading product innovation, the highest quality raw material suppliers globally, premium manufacturing facilities and excellent customer support on all levels.
All products are formulated with the backing of extensive research and scientific findings, as well as the important clinical background to ensure efficacy and safety. USN continues its global growth strategy, and it is now being sold in pharmacies, FMCG and specialist retailers in more than 54 countries on five continents.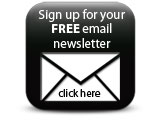 Under the terms of the revised 3-year agreement, USN has agreed to use Phytofare as the exclusive green tea ingredient in their manufactured supplements in exchange for guaranteed pricing and availability concessions from Plandaí.
Companies