Plant-based foods and nutrition gaining momentum
PLT Health Solutions exhibited at this year's Natural Products Expo West show and noticed a growing interest in plant-based nutrition, in particular the company's chickpea flour and vitamin D rich mushroom powder
PLT Health Solutions is a discoverer, developer, and marketer of high-quality, scientifically-supported ingredient solutions for the natural products, food & beverage and cosmeceuticals markets.
At this year's Natural Products Expo West show, PLT Health Solutions observed a growing interest in plant-based foods and nutrition as the industry senses a change in consumer preferences and businesses invest more in innovative formulation technologies.
The newly launched Artesa Chickpea Flour and the Earthlight Mushroom Powder attracted a lot of attention at the PLT Health Solution stand.
Artesa Chickpea Flour
Visitors first noticed the whiteness of Artesa Chickpea Flour compared to conventional chickpea flours, in particular it reminded them of pastry flour.
Artesa Chickpea Flour delivers a taste profile similar to premium wheat flours, along with great mouthfeel and texture characteristics. In formulations, it offers wheat flour functionality and has a very low (1%) oil content - responsible for it's white appearance - as well as improved stability and shelf-life in products.
Wherever wheat flour is used, Artesa can replace it. Good results have been observed in bread and baked goods.
In pasta, taste and texture rivals premium semolina flour - and using Artesa is easy on processing methods. Artesa is gluten free and can be used in protein & fibre snacks, soups & sauces, or to improve the taste of vegetarian/vegan products and more.
Artesa will be at this year's Research Chefs Association Conference in Savannah, GA (March 26-28) or for more information, visit www.artesaflour.com.
Earthlight Mushroom Powder
Earthlight Mushroom Powder is a completely vegan, whole food source of Vitamin D. Manufactured in the US, the ingredient can be used as a cost-effective solution for businesses who want to attract more customers through a consumer friendly label.
Manufacturers and marketers can add 'good', 'excellent' or 'high potency' vitamin D source claims to their supplement label.
The ingredient is offered in both standard and organic grades.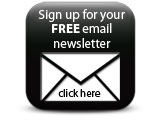 Find out more about Earthlight here.
Featured Companies