Polaris nutritional lipids at Vitafoods 2017
Polaris will be exhibiting at the international Vitafoods Europe 2017 in Geneva from 9 - 11 May 2017
Omegavie DHA algae
Polaris, a major player in innovative functional lipids, offers a range of health ingredients. POLARIS is specialised in the production and the formulation of Polyunsaturated Fatty Acids, especially Omega-3 from marine or algae origin.
Thanks to its expertise, Polaris produces and offers a large range of health ingredients based on ultra-pure and ultra-stable oils rich in PUFAs under the brand Omegavie, targeting each stage in life and different health applications.
This year, Polaris' innovation will be focused on its sustainable vegetarian oil coming from microalgae: Omegavie DHA algae. This oil is a unique high quality ingredient from non-marine source, derived from the fermentation of the microalgae Schizochytrium sp., which is concentrated in Omega-3 DHA, pure and highly stabilised with an exclusive process.
This pure and stable oil has been designed to answer consumer needs for a high quality, trustworthy source of Omega-3 DHA, especially for vegans and vegetarians. It is notable that Omegavie DHA algae is 100% made in Europe, fermented and extracted in Europe, refined in France. Omegavie DHA algae can also be applied in vegetarian soft gels for dietary supplements, which could be enhanced at the show.
An innovation created by Polaris!
Polaris is an expert in lipids engineering and provides high stability and purity to its whole range of Omegavie marine oils thanks to its QUALITYSILVER patented process. This technology allows the stabilisation of oils rich in polyunsaturated fatty acids and delays the onset of oxidation. Organoleptic and nutritional properties of marine and vegetable oils are therefore efficiently preserved.
Thanks to its capacity of creation and anticipation of the needs of nutrition professionals, Polaris offers innovative and effective solutions to your developments. Polaris is therefore the perfect partner for specialists in the nutraceutical, food and infant nutrition markets.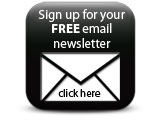 Come and discover our products at Vitafoods - stand C30!
Companies