Polyphenol Ribetril offers significant skin health benefits
Human clinical date supports antiageing, antiwrinkle and smoothing effects
Polyphenol Ribetril A, found in selected varieties of red and black currants (Ribes rubrum, Ribes nigrum) offers significant benefits for younger looking skin, based on a large human clinical trial from France.
In this trial, 50 subjects (aged 40-65) consumed a 30mL nutritional beverage with Ribetril A daily. Objective measurement methods proved a significant antiwrinkle and smoothing effect after 6 weeks, with a sustained effect after 12 weeks. This is a uniquely fast acting effect for an oral product.
Emerging scientific documentation indicates that Ribetril A, a highly bioactive polyphenol-alkaloid, acts on key enzymes and has various physiological targets, including the mitochondria. More specifically, Ribetril A has been documented to stimulate both the mitochondrial number and function in muscle cells.
Mitochondria are the small energy factories inside all cells providing energy on demand. These small energy factories are most abundant in brain and muscle cells and are crucial in athletic performance, mental ability and healthy ageing.
Additionally, significantly increased microcirculation in the skin and a significant moisturising effect was measured. The increased microcirculation may add more life and glow to the skin and strongly supports the finding of an anti wrinkle effect, as regeneration of the skin is dependent on a good blood circulation. Furthermore, after 6 weeks, 66% found an improvement in their hair and nails (60%), and more than 85% were convinced about the antiageing effect of the product.
Ribetril A can only be found in selected red and black currants. The berries are screened, sourced and made into a liquid by the Danish company, Asiros, who also hold the patent on the compound ribetril A and products with increased levels of Ribetril A.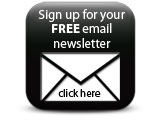 The patented liquid is standardised regarding the high levels of total polyphenols including Ribetril A. Asiros has developed a dual acting Berry Beauty Boost concept that works on the skin from the outside as well as from the inside. The concept includes the liquid berry product combined with a topical cream formulated with powder from the same berries.
Companies