Positive results for vitaMK7 in ConsumerLab report
All supplements tested containing vitaMK7 raw material passed the ConsumerLab's quality criteria for menaquinone-7
ConsumerLab LLC (CL), provider of independent test results and information to help consumers and healthcare professionals identify the best quality health and nutrition products, has recently published a new report on vitamin K2, "Vitamin K Supplements Review (lncluding Calcium, Vitamin D, Magnesium & Boron)".
Among the finished supplements selected for testing and quality evaluation, all the ones tested containing vitaMK7 raw material passed the CL's quality criteria for menaquinone-7, including the supplements formulated with calcium and magnesium.
This is an important and independent confirmation of the stability of the naturally-fermented vitaMK7 with different calcium salts without any coating, which increases non-natural substances. This stability has been claimed several times by the company and recently confirmed by the issuing of a publication in the Molecules Journal where the purity profile of vitamin K2 as MK7 has been correlated with enhanced stability in formulations 1
VitaMK7 is one of the naturally fermented MK7 ingredient tested in the study, with positive results about quality and stability. The data were obtained at 12 months, with vitaMK7 formulated with Calcium Citrate, Calcium Carbonate and Arginine. Stability data supports the formulation of vitaMK7 with the different calcium salts without the need of any coating, which would otherwise increase the number of non-natural substances.
Gnosis by Lesaffre is today the sole European producer of vitamin K2 as MK7, manufacturing its naturally-fermented ingredient applying patent process and without intermediaries or brokers. The entire supply chain is constantly monitored and in compliance with the strictest quality rules in a cGMP plant of 133.000 square meters.
VITAMK7 FACTS
Gnosis by Lesaffre has been a pioneer in the vitamin K2 as MK7 field: from the first development to the industrial manufacturing of naturally fermented all-trans MK7, Gnosis has simply learned from nature and has patented a proprietary fermentation-derived method of production based on Bacillus subtilis natto, used for hundreds of years by the Japanese people in natto food. Nowadays, the fermentation and chemical productions of menaquinone-7 coexist, but excluding guesswork and marketing speculation, a fermentative process from Bacillus subtilis natto is the first choice.
VitaMK7 has a very high content of all-trans MK7, more than 99%, much higher than the synthetic ones. Through the gentle and effective purification process, the content of all-trans MK7 is preserved avoiding unpleasant possible degradation and isomerization processes, visible in poor fermentation-derived products.
References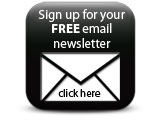 1. Orlando, P. et al., "Menaquinone 7 Stability of Formulations and Its Relationship with Purity Profile," Molecules., 24(5), 829 (2019).
Featured Companies