Potential health benefits of ENOVITA for gastrointestinal tract
Digestion | Ingredients | Research
Vitis vinifera L. procyanidins at the ICHP 2015 conference
New data about the effects of Vitis vinifera L. procyanidin on the gastrointestinal system have been presented by Indena at ICPH 2015, the 7th International Conference on Polyphenols and Health recently held in Tours, France.
The study focused on the in vitro investigation of the potential benefits of ENOVITA, Indena's highly standardised grape seed extract from Vitis vinifera L. Made exclusively with grape seeds from white wine production, it is well-characterised and standardised with specific amounts of procyanidins with different molecular weights.
The preliminary results reveal a specific procyanidin-related effect, which was higher than other classes of polyphenols when tested in comparable experimental conditions.
The researchers from the Department of Pharmacological and Biomolecular Science at the University of Milan stimulated in vitro human gastric and epithelial cells with pro-inflammatory cytokines and treated them with ENOVITA at increasing concentrations for 6 hours. The results demonstrated a strong capacity of the extract to reduce IL-8 release.
'Thanks to their multiple mechanisms of action, dietary polyphenols are extensively recognised to have a potential role in preventing chronic conditions; several studies have already reported their possible role in modulating challenging processes at a gastrointestinal level,' commented Antonella Riva, Senior Scientific Researcher at Indena.
'The promising results, presented for the first time at this international conference, suggest the clinically relevant efficacy of our highly standardised grape seed extract from Vitis vinifera L. ENOVITA in subjects with inflammatory-related gastrointestinal disorders,' she added.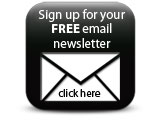 Human gastrointestinal mucosal inflammation can derive from an unregulated interaction between the human host and its microbial population, leading to conditions such as gastritis, ulcers and intestinal bowel disorders. Moreover, during Helicobacter pylori infections, identified as one of the most relevant agents for the development of gastric inflammation, gastrointestinal epithelial cells activate different pro-inflammatory processes, including IL-8 release.
Featured Companies