Premeal shot with whey protein and fibre offers a natural solution for blood sugar control
Arla Foods Ingredients has developed a high-protein premeal shot concept that highlights the potential for launching innovative products that deliver improved blood sugar control in a natural, tasty and convenient way
Millions of people worldwide struggle to maintain healthy blood sugar levels, including the 400 million diagnosed with type 1 and type 2 diabetes.
Another 300 million people, meanwhile, are estimated to be prediabetic and at high risk of developing diabetes.
Diabetics and prediabetics are susceptible to hyperglycaemia – prolonged periods when levels of sugar in the blood are too high. Left untreated, this can lead to a number of serious health complications.
Arla Foods Ingredients' new 100 mL premeal shot concept is high in fibre and contains 15 g of Lacprodan whey protein.
Results of a recent clinical trial demonstrated that the consumption of 15 g of whey protein by people with type 2 diabetes before a meal helped to keep their blood sugar levels within the normal glycaemic range following the meal.
Created as a template to inspire new product development, the premeal shot will make its debut at the forthcoming Food Ingredients Europe trade show in Frankfurt, Germany (28-30 November 2017).
Arla Foods Ingredients will be exhibiting on Stand 08.0C41, where visitors to FIE 2017 will have the opportunity to see and taste the concept for themselves. They can also discover how it can be used as a template to create consumer-ready products fit for the modern age under their own brands.
Peter Schouw Andersen, Head of Science & Sales Development at Arla Foods Ingredients, said: "The high prevalence and growth of diabetes and prediabetes is primarily due to a global rise in the prevalence of obesity associated with unhealthy lifestyles and a global ageing population."
"There is an enormous market opportunity for health and functional food companies to offer natural solutions to help people living with the high blood sugar levels associated with these conditions."
He continued: "The challenge is to find products that fit easily into people's lifestyles in terms of convenience and nutrition. Our application scientists have taken on this challenge to develop a natural, very low volume and yet highly nutritious 100 mL premeal shot with 15 g of high quality whey proteins and fibres."
"Such a high concentration of whey proteins in a beverage normally gels or results in a thick liquid. But our application experts have developed Lacprodan DI-6820, a compound that beverage manufacturers can use to produce ultra-convenient, tasty UHT beverages containing high quantities of premium quality whey proteins."
The potential implications of elevated blood sugar levels during a prolonged period are dangerous and include cardiovascular disease, kidney problems, blindness, nerve damage and complications in pregnancy. Hyperglycaemia can be managed through a healthy diet, weight loss and physical exercise.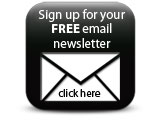 The premeal shot has been developed as part of Arla Foods Ingredients' Nutrition for Life marketing campaign, which showcases how whey protein delivers important health benefits to people at all stages of life, from babies and toddlers, through to seniors. The new initiative, set to take centre-stage for Arla Foods Ingredients at FIE 2017, places a particular focus on applications in paediatrics, health foods and medical nutrition.
Companies