Premium Ingredients presents its renewed Center of Excellence Formulation
Offering customers new opportunities for collaboration and use of its facilities
Premium Ingredients, a company with more than 20 years of experience in the design, production and marketing of blended functional food ingredients, presents its Center of Excellence formulation through a video in which the company explains its activity.
Through this department, Premium Ingredients offers its customers a renewed offer of services including not only the development of new products or the improvement of their formulations in cost and functionality, but also consultancy work, quality control, approval of raw materials, and use of the facilities.
The customers of Premium Ingredients, a company belonging to Blendhub Corp., will have access to its facilities to perform pilot-scale trials, develop new products and analyse ingredients and processed foods.
In addition, as part of Blendhub Corp., the Center of Excellence works with what the company calls 'Our Formulation' and 'Your Formulation.' In the first case, Premium Ingredients has a wide range of products for applications such as cheese, dairy, beverages, confectionery, baking foods and many other powder formulations that are available to its customers and constantly improved to suit market needs.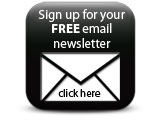 Moreover, Premium Ingredients offers customers interested in 'Your Formulation' the ability to develop new functionalities for their products, improving or reducing their costs with new raw materials.