Prenexus Health closes on Series B funding round
The financing will be used to expand production capacity at the company's Gilbert, Arizona manufacturing plant
Prenexus Health, a manufacturer of organic prebiotic ingredients, has announced a $15m first close on its Series B financing which, bringing the company's total investment to more than $23m in expansion financing.
The financing will be used to expand production capacity at the company's Gilbert, Arizona manufacturing plant. The facility produces certified-organic XOS (xylo-oligosaccharide) from US-grown organic sugar cane to manufacture the company's PreneXOS branded probiotic ingredient.
"Prebiotics are the most exciting frontier in the rapidly evolving field of gut microbiome health due to their ability to feed beneficial bacteria already in the gut and their inherent stability makes them very easy to work with in supplement, food, beverage and companion animal applications," noted Michael Bush, CEO of Prenexus Health, and former CEO of probiotics leader Ganeden.
"Certified-organic, US-made PreneXOSâ is the ideal prebiotic because it works with a much lower daily dose than other prebiotics, like inulin and other oligosaccharides."
"The Gilbert facility will be best-in-class for manufacturing effective prebiotics" added Bill Misconish, President and CFO of Prenexus Health and former CFO of Ganeden. "We look forward to being able to fulfill more of the unprecedented demand we are seeing for this ingredient."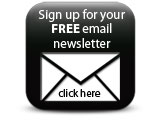 Investors in the round include CIBUS/ADM Capital, Continental Grain, Coalescence Partners, DSM Venturing, ONCE Ventures (Otsuka's venturing arm), and PeakBridge.
Companies