Probiomics to merge with Hunter Immunology
To speed up development of COPD vaccine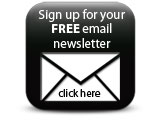 Australian drug developer Hunter Immunology has recommended that shareholders accept a takeover bid by Probiomics.

The reverse takeover bid offers nine Probiomics shares valued at $0.011 for each Hunter Immunology share valued at $0.099. Hunter would own about 89% of the merged entity, which would start with a market capitalisation of $37.7m and list on the AIM in March 2012.

After the acquisition, Gordon, New South Wales-based Probiomics, a manufacturer of probiotic supplements, will aim to raise up to $4.4m from the issue of new ordinary shares at $0.22 per share.

Sydney based Hunter Immunology said the proposed transaction would 'combine two complementary businesses to create a new biotechnology and drug development company with multiple products and revenue streams'.

Hunter Immunology is developing a promising new vaccine to treat people suffering from chronic obstructive pulmonary disease (COPD) that includes chronic bronchitis and emphysema.

The vaccine is in a 320 patient Phase IIb clinical trial to assess safety and efficacy, with results due to be released in April 2012. An earlier Phase IIa clinical study involving 100 patients indicated a significant reduction in hospital admissions for patients with moderate to severe COPD, the firm said.

Hunter Immunology chief executive David Radford, who will take the same role in the new company, said: 'A positive outcome from the trial in 2012 will expedite licensing and partnership discussions with potential global pharmaceutical partners who will help us commercialise this promising new treatment.

'These discussions may take the form of a trade sale, licensing deal or joint venture.

The new company will also seek to grow revenue and sales of Probiomics' over the counter nutritional supplements, additives and probiotic products globally.