Probiotics reduce risk of ADHD and Asperger syndrome
Finding ways to proactively prevent these disorders will have a significant and lasting impact on a child's quality of life
It has now been firmly established that gut microbiota intimately and powerfully influence cognitive function.
This influential gut-brain axis provides novel ways to positively impact childhood neuropsychiatric disorders such as attention-deficit hyperactivity disorder (ADHD) and Asperger syndrome (AS). A 2015 study published in Pediatric Research set out to determine if probiotic supplementation could alter gut function enough to reduce risk of these neuropsychiatric disorders later in childhood.
In this preliminary trial, 75 infants were randomised to receive Lactobacillus rhamnosus GG or a placebo for the first 6 months of their lives. Follow up was done at 13 years of age and gut microbiota was assessed at age 3 weeks, as well as 3, 6, 12, 18, and 24 months. At the age of 13, ADHD or AS was diagnosed in 17% of the children in the placebo group and there were no children in the probiotic group who had a diagnosis.
These findings should be considered preliminary as this probiotic intervention study was designed and powered for prevention of atopic eczema, not for prevention of these more uncommon neuropsychiatric disorders. It is interesting to note that allergic disease has been shown to be associated with an increased risk of ADHD, so there may, in fact, be a common underlying determinant.
While this study is small, the 13-year follow up and frequent microbiota assessment certainly makes a stronger case for the results. These preliminary findings are encouraging and important because both of these neuropsychiatric disorders have been steadily increasing during the past decade.
The Centers for Disease Control and Prevention report that ADHD is presently the most common childhood neurodevelopmental disorder. In addition, one in 68 children have been identified as having autism spectrum disorder, which includes Asperger syndrome.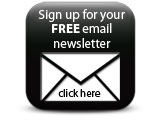 Finding ways to proactively prevent these disorders will have a significant and lasting impact on a child's quality of life. Probiotics are considered safe and have positive broad reaching health implications so it makes sense to consider giving infants probiotics to reduce risk of these common disorders.
Companies