Production on demand
Ingredients | Manufacturing | Research
New microcapsules process is the key to on-demand production
The applied science group at product design and development firm Cambridge Consultants has devised a new way of continuously manufacturing microcapsules – increasing agility and making personalisation possible.
The company has taken a fresh look at the method of production of microcapsules and enabled the process to be manipulated in real-time, providing manufacturers with huge flexibility and the ability to tailor it to different industries.
Microcapsules are used all around us on a daily basis – but should not be confused with microbeads, which are tiny pieces of plastic. Microcapsules are small droplets – less than 0.1mm in diameter – of a delicate material enclosed by a protective coating.
Have you ever wondered, for example, why chewing gum doesn't taste of anything until you bite into it? It's because the flavouring is locked inside protective microcapsules which burst open when you chew the gum.
From the vitamins and minerals in your morning protein shake – or the fertiliser and pesticides used on crops – to the long-lasting fragrance in your laundry, these products only work because microcapsules ensure that the release of ingredients occurs at just the right moment.
Many of the flavours used in freeze-dried foods, for example, are derived from the aromatic oils in herbs and spices. But you can't freeze-dry oil – so what do you do? The answer is to encapsulate the oil in a tiny shell which makes it a dry ingredient that is released when hot water is added – microencapsulation.
The new, improved manufacturing method promises to increase process control, yield and agility. Classically, microcapsules are manufactured in bulk and, as a result, manufacturing is inflexible and uneconomic for small batches. Being able to manipulate this process along the way means more efficient, environmentally friendly pesticides, washing detergents tailored to your preference or more flavours from your favourite drinks brand.
"This approach allows the continuous monitoring of produced microcapsules and enables real-time control of the process," said Andrew Strong, Head of Manufacturing Innovation at Cambridge Consultants. "As a result, this can lead to improved controllability, consistency and yield of the finished product – and reduced waste for operators. Similarly, development costs are reduced by removing the need to produce a full batch. This makes it easier for manufacturers to tailor the chemistry to the application – for example, producing biodegradable shells."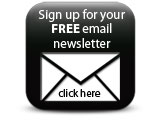 "Introducing this flexibility and an element of personalisation into the microcapsule process is a win-win for manufacturers. Essentially, we've taken a well-known chemistry method crucial to a huge range of industries and wrapped our own science-led innovation around it to create a more efficient, cost-effective process that delivers over and over again."