Prof Teodoro Bottiglieri to present SAMe lecture and book at IHS
The book, sponsored by Gnosis by Lesaffre, will be available at the Integrative Healthcare Symposium, held in New York from 22–23 February 2019
During the next edition of the Integrative Healthcare Symposium (IHS), which will be held in New York from 22–23 February, Prof Teodoro Bottiglieri — Program Director of the Center of Metabolomics at Baylor Scott & White Research Institute of Dallas in Texas, US — will held a presentation on the importance of SAMe - S-Adenosyl-L-methionine (Adonat, the commercially stable form), the natural active methyl donor in cellular metabolism for optimal health.
The presentation titled "S-adenosylmethionine (SAMe): From the Bench to the Bedside", will be held during the Breakfast Symposia on Friday, 22 February, at the Clinton Suite of New York Hilton Midtown.
Silvia Pisoni, Marketing Manager of the new entity Gnosis by Lesaffre said: "Whoever takes part at the presentation of Prof Teodoro Bottiglieri will have the outstanding opportunity to discover the role of this crucial metabolite in human life and health. Through the words of one of the world's leading experts of this molecule, participants will be impressed about the multiple possibilities of SAMe uses and of the role in one- carbon metabolism."
At the end of the lecture, Prof Bottiglieri will present his book, produced with the sponsorship of Gnosis by Lesaffre, about the research studies from the past five decades that have unequivocally established the importance of SAMe in Neuro, Hepatic and Osteo therapeutic fields.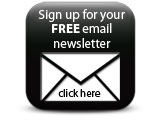 Gnosis by Lesaffre will be available at booth #324 to give more details.
Featured Companies