Pure Ingredients to distribute Native's Cellular Extracts
The products are designed to be an eco-conscious and responsible alternative to traditional plant extracts
Native Extracts, an Australian ingredient manufacturer, has announced a strategic partnership with Pure Ingredients through which the New Zealand company will distribute Native's Cellular Extracts. The botanical extracts offer a range of phyto-compounds and their derivatives, transferred across the cell membrane and suspended in a liquid medium, ready to formulate with.
Cellular Extracts are designed to be an eco-conscious and responsible alternative to traditional plant extracts – employing manufacturing processes that are energy and biomass efficient, created using rain-harvested (deionised/purified) water, repurposing crop surplus, recycling and composting by-products. They deliver a plant's water-soluble phyto-compounds in their entourage, the company says, including the natural Vitamin C molecule through the NE Kakadu Plum extract.
General Manager Emmett Bowker shares, "Native Extracts is a beautiful fit for Pure Ingredients and PureNature both in terms of product range and company ethos. The opportunity to offer this amazing and inspirational range here in Aotearoa really was a no-brainer and we are looking forward to introducing Kiwis to the wonderful world of Australian native botanical extracts."
Native's Director, Lisa Carroll, said "I am excited to be working with Pure Ingredients and PureNature's online community to share our advances in harnessing natural molecules from botanical species, created with conscious manufacturing practices, such as composting by-products, recycling, repurposing crop surplus and waste biomass, energy-efficient processing, and creating all Cellular Extracts with rain-harvested water, which saves the public supply approximately 1000L/day. Our companies share a similar vision making the partnership a perfect fit."
"We have been working with NZ brands for years and see this new relationship with PureNature as an avenue to further support Kiwi brands' inspiring, natural formulation design and extend our impact through more natural solutions and planet-conscious initiatives abroad. NZ contract manufacturers and brands have been influential in quality environmentally conscious skin care, and we have collaborated on some exciting projects with NZ brands wanting access to natural molecules from traditional botanical species, but with engagement growing, it is definitely time to have a local representation with partners who value service and quality as much as we do," said Carroll.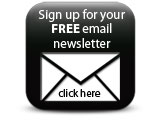 Native launched its global distributor acquisition in 2021 to meet the explosion in demand for clean, plant-based ingredients. Through a strategic network of distributors, the company's ranges offer formulators options of hydrophilic, fatty acid and volatile compound profiles - Cellular Extracts, seed oils and infusions, exclusive essential oil and contract commercialisation. The Native Essences range offers combinations of phyto-compounds for cosmetics, in addition to nutraceuticals, supplements and phyto-wellness concepts.
Companies