Q-Spicing is now part of Haldin
Organisation will continue to operate under the name PT Haldin Pacific Semesta
We are pleased to announce that the assets and spice activities of PT Q-Spicing have been acquired by PT Haldin Pacific Semesta.
Haldin is a leading food ingredients manufacturer of spices and seasonings, coffee and tea extracts, functional ingredients, natural sweeteners, cosmetic and care ingredients, fruits and vegetables, cocoa and vanilla, and essential oils.
Haldin's focus on high quality, strong expertise in food ingredients and, particularly in spices and seasonings, and their financial strength will be beneficial for all current and future business partners moving forward. Particularly combined with the new state-of-the-art steam sterilisation facility in Lampung. The organisation will continue to operate under the name PT Haldin Pacific Semesta.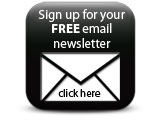 From now on, Robert van Buchem will be part of the new Haldin team as an adviser.