Quatrefolic and the folate metabolic pathway
Gnosis by Lesaffre has prepared a new infographic to explain the metabolic pathway leading to the conversion of folic acid and folate into the biological active form.
Thanks to its high solubility, enhanced bioavailability and other features, the glucosamine salt of 5-MethylTetraHydroFolate (5-MTHF) reveals significant advantages over calcium salt and the previous folate generations.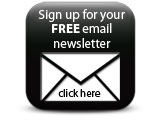 Quatrefolic delivers a "finished" folate the body can immediately use without any kind of metabolisation.
Featured Companies