Quatrefolic the 'social' folate on Instagram
Gnosis social media presence has recently been greatly improved, with the launch of the official Quatrefolic instagram page
Through Instagram, Quatrefolic aims to build images and videos to promote wellness, scientific knowledge and the unique atmosphere and character of the innovActive folate.
The goal is to present Quatrefolic science in a more engaging way, with images.
The company believe this is where the planet is moving to and as an innovator, Quatrefolic is in the front line taking part in this digital transformation.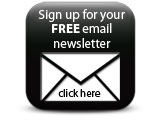 The new Instagram account of Quatrefolic is now online and the company is enthusiastic about keeping its users updated:
Use #quatrefolic hashtag and connect with Quatrefolic in a unique and easy way
Use @quatrefolic and share images of finished product containing Quatrefolic the bioactive folate the body can immediately use without any kind of metabolisation
Featured Companies