Radient Technologies and Gencor form natural compounds partnership
Will identify new herbal extracts, improve quality, production costs and time to market
Radient Technologies, a Canada-based innovator in the extraction of ingredients from natural biomass, has formed a partnership with herbal extract manufacturer Gencor, based in Irvine, California, US, to develop natural compounds for the nutraceutical, food, beverage and other industries.
The partners say the agreement is an opportunity to identify and exploit new herbal extracts; to improve quality, processing time and production costs for existing extracts; and ultimately, to reduce the time to market and cost of new natural actives within the Gencor brand.
Radient brings its patented microwave-assisted processing extraction technology (MAP) to the partnership which significantly improves the cost, recovery and purity of natural actives relative to conventional methods. Gencor, for its part, brings a science-driven expertise in the development of natural ingredients that improve quality of life, and a distribution channel that reaches customers in 50 countries.
'We have long known Gencor as a leader in scientifically-validated, premium ingredients in this field, and are excited they recognise MAP as a valuable product development and production asset,' said Denis Taschuk, President and CEO of Radient.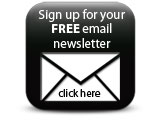 'A year ago, Gencor commissioned Radient to make an extract from a locally-grown herb. Radient not only accomplished this expeditiously, but also improved yields, significantly reducing costs,' added Jith Veeravalli, President of Gencor.
Companies