Recently published meta-analysis confirms ibSium's efficacy in managing symptoms of gastrointestinal disorders
Lesaffre Human Care announces the findings of a meta-analysis investigating ibSium's benefits on gastrointestinal disorders in the World Journal of Gastroenterology
The individual patient data meta-analysis was performed on information collected during two randomised clinical trials studying the effect of a daily supplementation of ibSium (Saccharomyces cerevisiae CNCM I-3856) in volunteers suffering from irritable bowel syndrome (IBS).
IBS subjects are generally considered to be a suitable study group to evaluate gastrointestinal discomfort and substantiate claims intended for the general population.
Lesaffre Human Care therefore decided to perform clinical studies on IBS subjects to demonstrate ibSium's efficacy on abdominal pain and discomfort, bloating and constipation.
This new paper strengthens previous conclusions on the ingredient's capacity to alleviate gastrointestinal disorder symptoms. Indeed, researchers concluded that "this meta-analysis supports previous data linking S. cerevisiae I-3856 and the improvement of GI [gastrointestinal] symptoms, in IBS overall population and in the IBS-C and IBS-C>2 subpopulations."
Statistical analyses were conducted on the scores for abdominal pain/discomfort and bloating and on the measurement of bowel movements (stool frequency and consistency) in 579 healthy volunteers suffering from IBS according to Rome III criteria.
The meta-analysis confirmed that volunteers of the overall population consuming ibSium felt 12.3% less pain/gastrointestinal discomfort (p=0.01) than those consuming the placebo, which is above the 10% minimum threshold considered by scientific experts as clinically relevant.
In the IBS-C subpopulation, volunteers in the active group felt 12.3% less bloated (p=0.04) compared with the placebo group.
In this subpopulation, stool consistency in the ibSium group was significantly higher and classified as normal compared with the placebo group (p=0.0003) at the end of the supplementation period.
These results confirm the beneficial effect of ibSium previously observed in both clinical trials.
"Beyond the scientifically vetted proof of efficacy it provides, this new official publication is a recognition of the company's long-term investment in providing strong scientific and clinical data to substantiate the health benefits of its patented ingredient: ibSium," states Elodie Ruffin, Product Manager for Probiotics at Lesaffre Human Care.
"Approximately one third of the world's population (roughly 2.4 billion people) suffers from gut-related symptoms. In this context, it is our responsibility, as one of the major companies in the human care segment, to contribute to improving the quality of life of these people by providing a natural alternative proven to help ease gastrointestinal symptoms," she explains.
ibSium can be considered to be an innovative strategy to improve the quality of life in people suffering from digestive disorders, such as IBS subjects. Approved by consumers through a large-scale study run by prescribing physicians in more then 1160 volunteers presenting symptoms of IBS, ibSium has proven to be safe, fast-acting (less than 15 days) and well-tolerated, inducing no side-effects or habituation.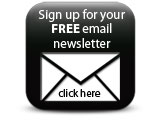 Based on the solid scientifical and clinical evidence available, ibSium also benefits from a health claim granted by Health Canada in 2015.
Featured Companies