Recoverben improves muscle strength and recovery
Human study published in International Journal of Sports Nutrition shows positive effects for Recoverben when taken after intensive exercise
Vital Solutions, a specialist in natural product development, sales and marketing is pleased to announce the publication of a human study using their food ingredient Recoverben, a special lemon verbena extract.
In a double-blind, randomised, placebo-controlled human study, effects on muscle strength and recovery after exhaustive exercise were investigated.
In the study, 44 healthy males and females between 22–50 years old who participated in sports, were randomised to 400 mg lemon verbena extract daily or placebo. The 15 days intervention was divided into 10 days supplementation prior to the exhaustive exercise day, one day during the test, and into four days after the exercise.
"Exhaustive exercise causes muscle damage accompanied by oxidative stress and inflammation, leading to muscle fatigue, loss of muscle strength and muscle soreness", said Dr Sybille Buchwald-Werner, Managing Director at Vital Solutions.
"Participants in the Recoverben group benefited from less muscle damage as well as faster and full recovery."
The study was published in the International Journal of Sports Nutrition, one of the leading international, peer-reviewed journals in the field of Sports nutrition.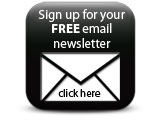 Recoverben is a high quality, sustainable natural ingredient, approved to be used in foods and food supplements. It is water-soluble, Halal and Kosher certified, and available in organic quality.
Companies