Reliv strengthens LunaRich patent for cholesterol lowering
Updated patent expands protection of technology related to LunaRich's mechanism of action for reducing LDL cholesterol levels
Reliv International, a maker of nutritional supplements that promote optimal health, has announced that the US Patent and Trademark Office has issued an expanded patent for LunaRich, Reliv's exclusive nutritional ingredient.
The updated patent further protects LunaRich technology as it relates to the soy peptide lunasin's mechanism of action for lowering LDL cholesterol levels.
Lunasin is a naturally occurring peptide that scientists have identified as the key to many of soy's documented health benefits. LunaRich optimises bioactive lunasin more than any other source available today.
'Novel ingredients such as LunaRich that boast a spectrum of nutritional technologies often require continual patent updates,' said Dr Carl W. Hastings, Reliv Vice Chairman and Chief Scientific Officer. 'Reliv is committed to securing the strongest patent portfolio possible for this remarkable nutritional ingredient.'
Reliv also holds a composition of matter patent related to LunaRich's superior ability to deliver bioactive lunasin to the body. Nine Reliv products have also been issued patents, with three of those having since reached the 20-year limit and expired.
'Protecting an asset like LunaRich is a process,' said Ryan Montgomery, Reliv President. 'We expect to receive continued enhancements to current patents, and we have additional unique patents pending. LunaRich puts Reliv and our products on a higher level in the industry, and we want to guarantee that the only place consumers can purchase LunaRich is through independent Reliv distributors.'
Dual action
'Cholesterol comes from two sources: dietary intake and our body's own production in the liver,' said Dr Alfredo Galvez, Chief Scientific Officer at SL Technology, a Reliv company. 'More than 80% comes from the liver, so the most effective way to lower LDL cholesterol is to control the liver's internal production.'
The lunasin in LunaRich does so in two ways: it selectively disrupts a step in the production of an enzyme key to cholesterol synthesis; and increases receptors available in liver cells to clear LDL cholesterol from the bloodstream.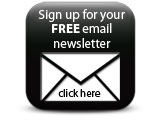 'Most cholesterol is produced in the liver by the HMG-CoA reductase gene. Simply blocking HMG-CoA can lead to health problems because your body needs a minimum level of cholesterol for proper cellular function,' Galvez continued. 'Lunasin targets cholesterol at an earlier stage, reducing the HMG-CoA without blocking it entirely. So you get cholesterol-lowering benefits without disrupting the body's normal functioning.'