Research shows potential impact of betaine on fat metabolism
Betafin, part of the DuPont Danisco portfolio, has significant effects on adipose tissue metabolism and inflammation in a diet induced obesity model
For more than two decades, DuPont scientists have been at the forefront of studying the physiological effects of betaine and developing products that relieve metabolic stress situations in the body, including those caused by consumption of a high-fat diet.
Betaine, a N-trimethylated amino acid, is produced in various plant species as a response to environmental stresses such as dehydration.
It functions as an essential nutrient for methylation, a key process in metabolism, and is one of the most powerful organic osmolytes found in living organisms (helping cells to adapt to osmotic stresses such as dehydration or fluid excess).
Continuing its leading research work in conjunction with the University of Eastern Finland, DuPont Nutrition & Health (DuPont) released the findings of a research study showing that natural Betafin betaine, part of the DuPont Danisco portfolio, enhanced the metabolism in fat (adipose) tissue and reduced inflammation in mice being fed a high fat "Western diet."
The favourable metabolic changes brought about by betaine feeding included increasing fat tissue carnitine, which may prevent lipid accumulation in fat tissues, and therefore offers potential benefits in reducing obesity.
"Our previous in vitro adipose tissue experiments indicated that betaine reduces inflammation caused by hypoxia and in the current study we were able to see the same response in the in vivo obesity model," said Senior Scientist Kaisa Airaksinen, DuPont Nutrition & Health.
"This study exemplifies DuPont's commitment to long-term science behind our products," said Kirsti Tiihonen, PhD, DuPont Nutrition & Health.
"Betaine is an example of the research we've been performing in Kantvik, Finland, for more than 20 years using our own preclinical modelling expertise and the collaboration with external partners in the areas of omics techniques as well as clinical trials."
Among the study's other achievements was the comparison of adipose tissue gene expression and non-targeted metabolite profiles.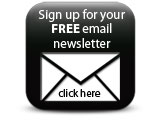 "While this study was conducted on animals, the metabolic effects are presumably in line with what could be seen in humans," said Kati Hanhineva, PhD, University of Eastern Finland. "These kinds of study approaches can give more understanding on the metabolic mode of action of products, and how they can impact the health of human body."
Companies