Rigorous training puts stress on the immune system
Help protect your customers with the #1 studied immune health ingredient in the US
Rigorous training can put stress on a body's immune system.
If you are looking to add support for immune system health in a sports nutrition product, you can not do any better than Wellmune.
Unlike other immune health ingredients, Wellmune primes immune cells and will not over stimulate — meaning it can be safely taken daily and year-round.
Wellmune's clinical programme can help you build compelling, trustworthy messaging for your customers.
Wellmune is informed sport certified. More importantly, four gold-standard clinical studies related to physical activity and marathons — on more than 350 subjects — have shown Wellmune's exceptional ability to lower upper respiratory tract infection symptoms, speed recovery and improve overall health.
Whether you are making pre-workout, intra-workout, post-workout or daily use products, there is a role for Wellmune in your formulation.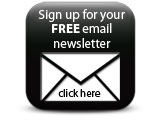 Visit Wellmune at SupplySide West: Booth OO133.
Featured Companies