Romaco Kilian exhibits at Powtech 2014 in Nuremberg
Will highlight KTP 420X tablet press system solution with patented in-line weight control
Kilian KTP 420 X tablet press will be the highlight of the Powtech exhibit for Romaco
At the forthcoming Powtech 2014, the exhibition for powder, granule and bulk solids technologies, Romaco Kilian will highlight its KTP 420X tablet press with patented in-line Continuous Weight Control (CWC). The German company's new KTP 420X series is an innovative generation of flexible, high speed tablet presses for the pharmaceutical industry.
This tablet press, equipped with numerous patented features, compresses up to 360,000 tablets an hour and is suitable for the production of mono-layer, bi-layer or core tablets (tab-in-tab). It can also be used to process poorly flowing materials. It is characterised by low costs for maintenance and spare parts and very simple handling. The Kilian KTP 420X is winner of this year's iF Award for innovative design.
The patented CWC in-line scale allows the weight of the tablet being produced to be measured continuously at the discharge as the products are pressed without destroying them. The weighed tablets are placed in the 'good' channel using compressed air. As a result of the new process, there is no longer any need to make sample tablets in order to check the weight and product loss is reduced to zero. This automatic weight control system helps to avoid unnecessary costs, especially when processing expensive (active) ingredients. One tablet is measured per turret revolution with an accuracy of 0.1mg.
Kilian KTP 420 X die table slide-out system
The CWC system is fully integrated in the PLC and operated over the HMI (human machine interface) panel. The results of the measurements can be leveraged directly to control the machine and greatly improve the reliability of the process. CWC can be supplied as an option for all models in the KTP 420X and KTP 720X series and is also available as a retrofit kit.
The wear-free torque motor, durable compression rollers and wear-free lower punch brakes with patented magnets underlie the low total cost of ownership (TCO). The likewise patented punch bellows protect the tablets from lubricants. Thanks to the hermetic separation of the compaction and service areas, no product or oil gets into the machine compartment of the press. The optimised hygienic design permits quick and easy cleaning. At the same time the new, ergonomic, Windows 7 based HMI panel guarantees reliable handling. The significant reduction in press noise adds to the user friendly working environment.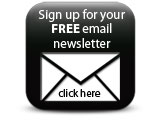 Powtech takes place in Nuremberg, Germany from 30 September to 2 October, 2014. Romaco will be in Hall 6, Stand 6-456.
Companies