Roquette presents plant-based nutrition and health solutions at HiE
Illustrated with innovative application concepts
Roquette food experts will present a selection of functional and nutritional natural-origin ingredients, illustrated with innovative application concepts, at HiE.
Roquette's clear-cut solutions open up new opportunities for formulators looking for food profiles with a favourable nutritional balance. Those same opportunities are also on offer to innovative developers of sports and weight management food products, and to those wishing to deliver innovative nutraceuticals and healthy sweets.
The company's stand design (Stand H06) will be based on four themes — one in each corner — that maximise clarity, immediacy and visitor satisfaction: Think Balance for better-for-you solutions; Keep in Shape for weight management solutions; Maintain Strength for muscle mass maintenance solutions; and Make the Difference for innovative nutraceuticals and tooth-friendly sweet solutions.
In the Think Balance area, visitors have access to a raft of different possibilities, including gluten-free solutions, a new grade of NUTRIOSE, plant-based protein (pea, wheat and microalgae sources) complementarities that offer optimum protein enrichment in cereal-based products and the Algility range of whole microalgae ingredients that significantly upgrade the nutritional attributes of baked goods and dairy products without compromising eating pleasure. In the Keep in Shape area, visitors can sample 100% vegetable high-protein bread combining NUTRALYS pea and wheat proteins.
In the Maintain Strength area, visitors will find a high-protein bar for athletes that strengthens the sustainable-innovation possibilities of the NUTRALYS range of plant-based proteins. In addition, a brand-new snack concept to help muscle growth and recovery will be presented.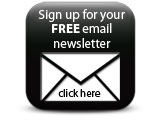 In the Make the Difference area, a tasty new food supplement that benefits from a high-quality source of nutrients called Algility chlorella will be on display and, in the same texture context but applying to oral health, visitors can sample a fascinating tongue-cleansing tablet based on SweetPearl maltitol.
Companies